On-Demand IT Infrastructure Support
Technology powers almost all the aspects of today's businesses. If an IT Infrastructure isn't implemented correctly, business can encounter connectivity, productivity, and security issues such as system disruptions and breaches.
IT infrastructure support services aim at ensuring stability and high performance of your on-premises, cloud or hybrid IT environment. Klowdesk allows you to find niche IT Experts give you support for your IT Infrastructure.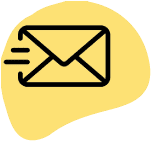 Email Server.
Email is at the core of any communication and collaboration among businesses. It is vital to ensure email servers are performing at its peak with minimal downtime to guarantee real time email communication and high security to protect your sensitive and confidential emails. Let us know what email server you need support with, we will find you the expert.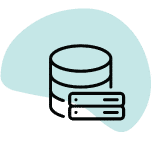 SQL Server Support
Database is the backbone of any software application. Databases are where vital information are stored to run the day-to-day operations. An issue or downtime to a database can cause a severe impact to the business and to the bottom line. With Klowdesk, we have IT experts with database experiences who can help you ensure you application is running effectively and ensure minimal to no downtime.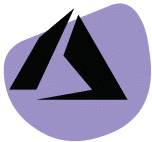 Microsoft Azure Support.
In the era of the cloud computing and infrastructure, Microsoft Azure is at forefront of cloud platforms. Microsoft Azure provides a worldwide datacenter infrastructure along with high security to ensure your data is secured and available. Klowdesk is here to help either to create, migrate or troubleshoot your IT Cloud Infrastructure. Azure offers many varieties of solutions to best fit your business, let an Engineer from Klowdesk help you navigate through and find the best solution for you.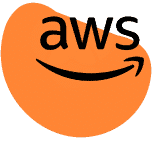 Amazon Web Services Support
Amazon Web Services is one of the pillars in the cloud computing and infrastructure realm. AWS provides an on-demand cloud computing platform offering reliable and scalable solutions for any type of businesses. Let Klowdesk help you either troubleshoot the issues you maybe facing with your current Infrastructure or setup/migrate your current system in the cloud.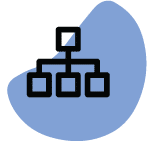 Network
Networking is the bloodstream of any IT Infrastructure. Networking technology has proven to be an effective means to enhance proficient, flexible, and streamlined communication. Without a good network, regardless of how great of a server infrastructure you may have, your users will experience slowness. Klowdesk helps you take away the complexity of configurating and managing firewalls, routers, switches and any other networking devices by connecting you with the correct IT expert.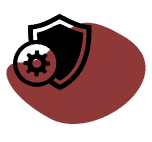 Security
As the worlds adaption of technology is at an expansion growth, the need to protect your digital assets and network devices can't be greater. A significant attach or breach can cost an organization huge loss or can even jeopardize the existence of the business. Business's security is as strong as the weakest link the organization. Therefor it is vital for businesses to understand the importance of the IT Security and the measures needed to take to ensure the network is secure. Klowdesk has resources with cybersecurity experience to help you secure and maintenance the level of security.