Servers are the lifeblood of any organization. Servers provides businesses with access to critical business information and ensures day to day operations runs smoothly and efficiently. An unprotected and unsupported server could be a business's worst nightmare. Whether it's a local on premise server support or a cloud based virtual server support Klowdesk onDemand server support is here to help.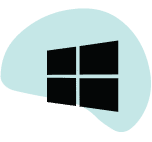 Microsoft Windows Server.
Microsoft Servers are one of the widely used server platform in many businesses. Microsoft Servers play a vital role in your business's operations. Downtime or performance issues hamper productivity in turn causing loss of money. Klowdesk has network of IT Engineer with expertise in Windows Server to help your organization resolve any technical issue faced by your organization.
Linux Server.
A Linux server is an efficient, powerful variant of the Linux open source operating system (OS). Linux is a versatile OS platform that can be used on IoT devices to mainstream servers. As support can be limited to Linux Servers, let Klowdesk's network of IT Engineers help you resolve the issue you may face.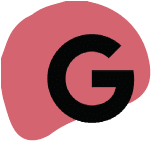 Google Workspace
Google Workspace is a collection of cloud-based collaboration web apps designed to aid all type of businesses. Google Workspace provides email, file sharing, and collaboration tools. From setting up Google Workspace to troubleshooting email delivery issues, Klowdesk is here to assist you with any issues faced with Google Workspace.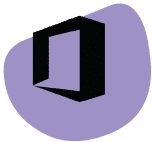 Microsoft 365
Microsoft 365, formerly Office 365, is a subscription based collaboration services offered by Microsoft. Microsoft 365 core services include, email, file sharing, collaboration tools and computer management. Microsoft 365 enables small business to large enterprises to run on a secure cloud based infrastructure to reduce IT overhead. Klowdesk has experienced IT Engineers to either help you migrate your existing infrastructure to Microsoft 365 or help resolve any existing issues.
Active Directory.
Active Directory (AD) is a directory service developed by Microsoft for Windows domain networks. The primary function of Active Directory enable administrators to manage permissions for computers and users. Klowdesk is here to help you with any active directory issues

● Active Directory Replication Issues
● User Account Lockouts
● Group Policy Issues
● DNS / DHCP Issues
● FSMO Roles
● Logon Failures
● Active Directory Database Issues
● Kerberos Issues

Let us know your issue, we will solve it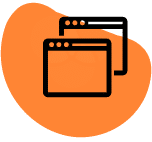 Application Server.
Business's depend on industry specific applications to help run their business. These application require a backend server to operate as a host (or container) for the application. Klowdesk has a vast network of IT Engineers with experience with different application allow you to find the niche application expert.

● AutoCAD
● SAP
● Sage50
● Quickbooks
● ADP
● PCLaw


Let us know your issue, we will solve it