Critical WhatsApp Vulnerability Could let Attackers Hack Devices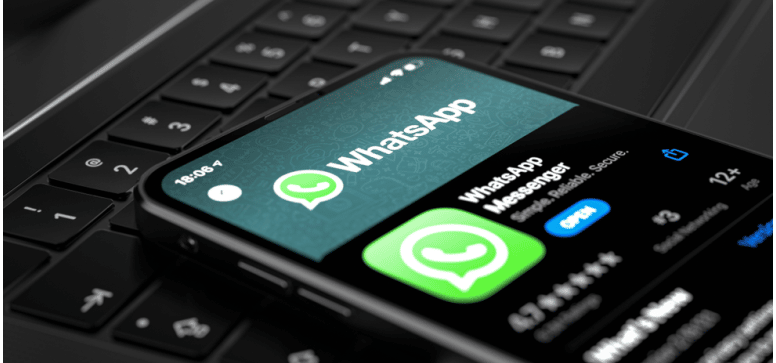 Meta-owned messaging platform WhatsApp has released security updates addressing the two flaws in its Android and IOS app.
The first vulnerability affects the WhatsApp Video Call Handler component, allowing an attacker to utilize it to completely take over a targeted user's WhatsApp while they are on a video call.
The second flaw affects the WhatsApp Video File Handler component, which makes it possible for an attacker to take advantage of the flaw by sending a specially crafted video file to a specific user and convincing them to watch it.
This vulnerability affects version prior:
WhatsApp for Android: 2.22.16.2
WhatsApp for IOS: 2.22.15.9
To mitigate this vulnerability, please ensure to update WhatsApp to the latest version.
To check the version of your WhatApp App:
Android: WhatsApp -> Options (3 dots on top right) -> Settings -> Help -> App Info
IOS: WhatsApp -> Settings -> Help -> App Info
What is Social Engineering

The advancement of technological defenses is becoming more adaptive and robust against cyber attacks, making it difficult for cybercriminals to penetrate corporate and/or cloud networks. Humans are the weakest link in the security chain and cyber criminals are increasingly targeting users via social engineering. 
Social Engineering is a form of cyber attack that is attempted by attackers to trick humans into giving up access, credentials, or other sensitive information.  
Social engineering is especially dangerous because it relies on human error rather than vulnerabilities in software and operating systems. Mistakes made by legitimate users are much less predictable, making them harder to identify and thwart than a malware-based intrusion.
Common Methods of Social Engineering Attacks
Phishing
Phishing attacks are one of the most popular social engineering attacks; it involves emails and text messages designed to induce victims to reveal sensitive information. A common method of scamming the public is by sending them email that appears to be from popular social websites, banks, auction sites, or IT administrators.
Scareware
Scareware is the process of overwhelm the victim with false alarms and fictitious threats. Users are led to believe their system is infested with malware/virus and are prompted to install software that has no real benefit on their system. This software allows the perpetrator to gain access or install malware itself. Scareware is also referred to as deception software, rogue scanner software and fraudware.
Spear phishing
An email attack targeting a particular person or organization with the goal of breaching their defenses. When spear phishing is used against a target, it is done after research and has a specific personalized component to convince the target to do something against their interests.
Baiting
Baiting refers to a method of luring a victim into acting by dangling something in front of them. It can be done by downloading a video from a peer-to-peer or social networking site, or by leaving a USB disc with the label "Confidential" out for the victim to find. The victim's computer becomes infected after the device is used or a malicious file is downloaded, enabling the criminal to seize control of the network.
Honey trap
Honey Trap is a method used to trick men to interact with fictional attractive female online. The criminal then takes advantage of the relationship and extract information or install malware onto their computers.
Honey trap was derived from old spy tactics where a real female was used.
Pretexting
Pretexting attacks involve attackers fabricating a false identity and using it to trick their victims into divulging personal data. For example, attackers may pretend to be an external IT service provider, and request users' account details and passwords to assist them with a problem. Alternatively, they might ask the victim for confirmation of their bank account number or login information while posing as the victim's financial institution.